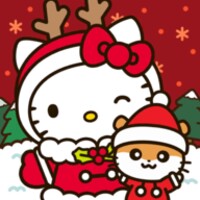 1
11.9 k
A match-3 with Hello Kitty
Download
83.18 MB
free
Hello Kitty Friends is a match-3 puzzle game where you combine three or more identical pieces to complete the objective in each round. The best part is that while you play, you'll be surrounded by adorable...
More information
Package Name
com.SuperAwesome.HelloKittyFriends
License
Free
Op. System
Android
Requirements
Requires Android 4.0.3 or higher
Category
Language
Author
Size
83.18 MB
Downloads
11,890
Date
Jan 14th, 2022
SHA256
3c7ce5b1d6f9b72af1812a6e7f8cc7b1fd4922f894dc2107acf8ea69cabdd67a
Content Rating
+3
Why is this app published on Uptodown?